BAU International University, Batumi is a new premier University in Georgia offering high quality medical education to citizens of all countries around the world.
One of the main objectives of BAU International University, Batumi is to develop and implement scientific-research projects and ensure BAU students involvement in them. Currently, the University realizes scientific-research in the following directions: Immunohematology, Public Health and Pharmacokinetics.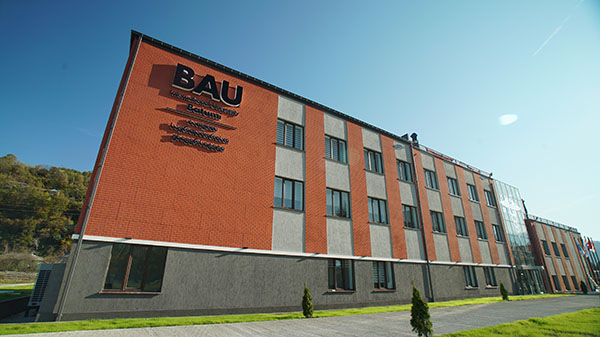 Our Campus
BAU International University, Batumi is a university within the BAU Global Network which is comprised of 8 Universities, 16 liaison offices and 4 language schools spread in 9 countries over 4 continents.
Educational Program
American model educational program corresponds to international standards, lasts for six years and is conducted in the English language. During studies the students will also take Free USMLE (United States Medical Licensing Examination) course. BAU International University Batumi has been enlisted in the World Health Organization (WHO) world directory of medical schools from the very first year of establishment.
Clinical Experience
BAU International University Batumi is located close to the Health Centre "Medina ". This will enable us to provide the best education for the medical students, as they will receive clinical experience from the first year of their education. Furthermore, students have the opportunity to acquire skills for cadaver dissection in anatomy.
Facilities
BAU International University Batumi operates in a brand new building. The University itself is a modern facility that features the latest technologies, laboratories, classrooms and mannequin simulation stations.
Academic Personnel
Professors invited from Bahcesehir (Istanbul) University as well as from different Georgian universities lead the teaching process at BAU International University, Batumi. In addition, the university periodically hosts famous doctors from Turkey who hold public lectures for students.
Library
Electronic libraries recently have become a global trend. BAU International University Batumi has access to the online library of Bahcesehir University. All library transactions are realized online and records are electronically kept. The mentioned library counts 144.546 e-books and 113 databases with access to 56.000 journals. In addition, the students have access to e-books through ILL service and to a physical library inside the university building.
Multicultural Environment
The university boasts multicultural environment that enables our students to meet friends and future colleagues with different culture, traditions and background coming from various parts of the world.
Location
The University is located in one of the most beautiful cities in Georgia, Batumi which is a popular tourist destination on the coast of the Black Sea. While living and learning in Batumi students can also benefit from affordable prices that creates even more attractive environment for students.